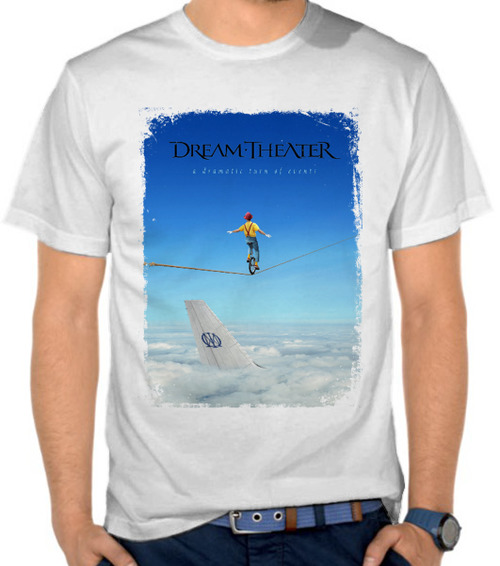 Kaos Dream Theater - A Dramatic Turn of Events (SBCTF)
Jumlah:

Kaos O-Neck Unisex, Cotton Combed 24s, kualitas premium standar Distro Bandung.
Gambar disablon menggunakan teknologi Direct To Garment (DTG) terbaru.
Pesanan dikirim antara 1-3 hari setelah pembayaran diterima.
Pengiriman cepat ke seluruh daerah di Indonesia lewat JNE atau PT.Pos.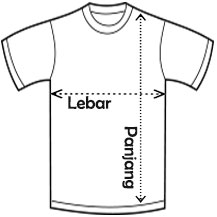 Kami menggunakan ukuran
Kaos Lokal
| Ukuran | Lebar | Panjang |
| --- | --- | --- |
| S | 40 cm | 63 cm |
| M | 45 cm | 66 cm |
| L | 50 cm | 69 cm |
| XL | 52 cm | 71 cm |
| XXL | 56 cm | 76 cm |
| 3XL | 60 cm | 77 cm |
Gunakan patokan Lebar x Panjang untuk mengukur kaos. Lebar kaos diukur dari bawah lengan, mulai dari ujung kiri sampai ke ujung kanan, sedangkan Panjang kaos diukur mulai dari bahu sampai ke ujung bawah kaos.

Sebelum melakukan pesanan, pastikan ukuran baju sudah sesuai dengan keinginan anda. Toleransi ukuran kurang lebih 1 cm - 2 cm. Pilihlah satu ukuran yang lebih besar jika anda menyukai baju yang agak longgar (tidak ketat).
Bahan Kaos

Kami menggunakan kaos Cotton Combed 24S kualitas premium distro dengan jahitan rantai. Dijamin lembut, tidak panas, dan nyaman dipakai. Potongan kaos O-Neck Unisex Bodyfit Style, bisa digunakan oleh pria maupun wanita.
Sablon Kaos

Pesanan dicetak secara on-demand menggunakan teknologi Direct-To-Garment (DTG) terbaru dengan tinta impor dari Amerika. Hasil sablon memiliki warna yang cerah dan tajam dengan gradasi mendetail. Tekstur halus dan menyerap ke kain, sehingga gambar akan awet dan tahan lama.